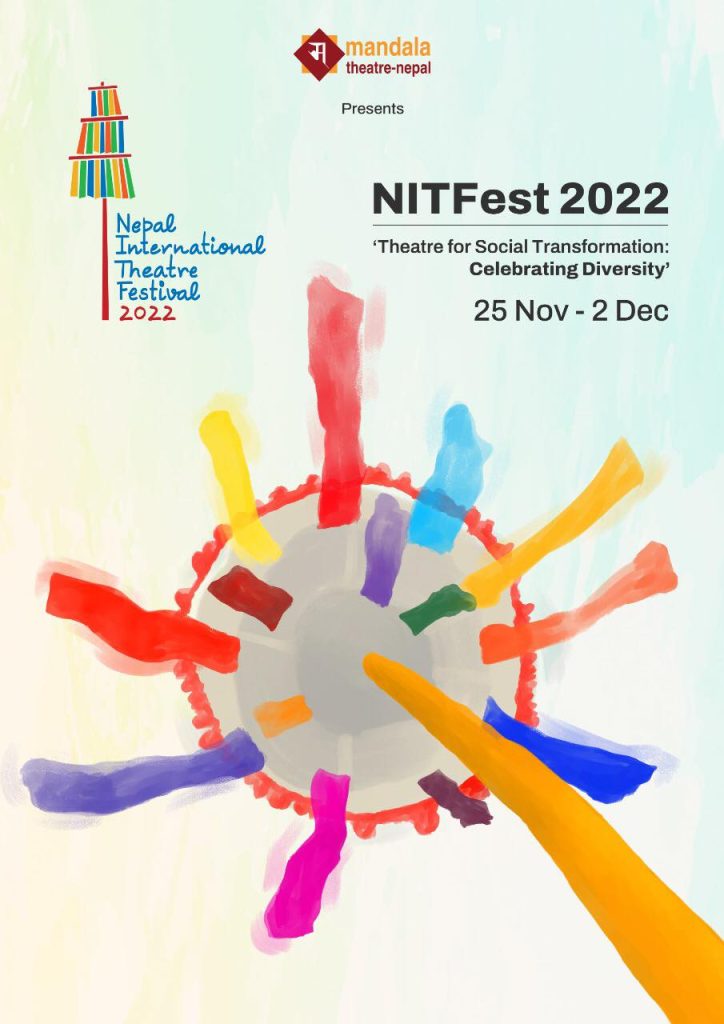 We organized grand Nepal International Theatre Festival (NITFest) in 2019. We were gearing up for a second edition in 2021, but the coronavirus pandemic played a spoilsport. Anyway, we had been working backstage all along, and guess what, we're back!
NITFest 2022 will be held from November 25 to December 2, 2022, in the new state-of-the-art space of Mandala Theatre at Thapagaun in Kathmandu.
NITFest 2022 promises to be a mélange of theatrical and musical performances and much more. The theme for this year's edition is "Theatre for Social Transformation: Celebrating Diversity".
More information will be updated soon!